OPEN CALL FOR PROJECTS NÉMO 2021
The open call for propositions launched by the CENTQUATRE-PARIS for the 4th edition of Némo – Biennale internationale des arts numériques de la Région Île-de-France, was carried out in two phases (April 2020 and October 2020) on the theme Beyond the Real? Revealing the Invisible through digital arts, sciences and technologies, and brought together applications from over 50 different countries.

After several selection phases and consultation with a professional digital arts jury, 31 winning projects were selected:

15 digital performances
16 digital installations
of which 12 projects labelled S+T+ARTS S2S (Science, Technology & the Arts Towards Sustainability).
S+T+ARTS is the European Union's Horizon 2020 programme, of which the CENTQUATRE-PARIS has been a part since 2020, which supports collaboration between artists, scientists, engineers and researchers in order to develop technology that is more creative, inclusive and sustainable, thus reinforcing the Nemo Biennial's production fund.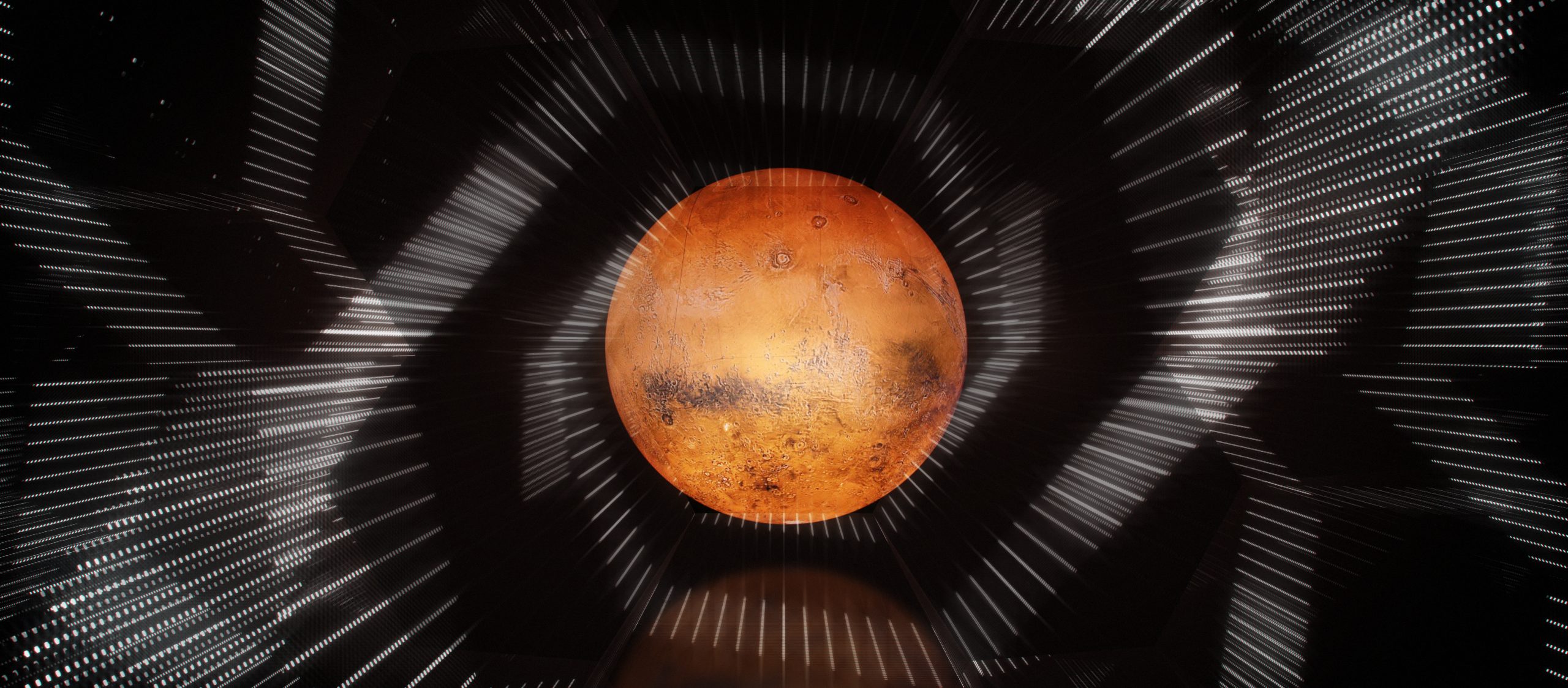 List of winning projects labelled S+T+ARTS S2S from the Némo 2021 call for projects:
Collectif INVIVO, Les Aveugles (STARTS)
Stanza, The Nemesis Machine (STARTS)
David Munoz & Camille Sauer, Cosa Mentale (STARTS)
Schnitt & Gianluca Sibaldi, SCANAUDIENCE (STARTS)
Clément Debailleul – Cie 14:20, Æon (STARTS)
Le NeoConsortium, Le Moduloform Panoptique (STARTS)
Benjamin Vedrenne, Orbis Tertius (STARTS)
Antoine Bertin, Hearing Gravity (STARTS)
Yuguang Zhang, (Non-)Human (STARTS)
Richard Vijgen, Hertzian Landscapes (STARTS)
Dead Centre, To Be a Machine (STARTS)
Alexandra Daisy Ginsberg, The Substitute (STARTS)
Stéphane Bissières, Effet de Champ
Julie Vacher, Le Banquet des activités humaines exigeant un effort soutenu
Tristan Ménez & Benjamin Le Baron, Instabilités
Philippe Gordiani & Nicolas Boudier, À l'origine fut la vitesse
Fabien Léaustic, Genèse d'un paysage médusé
Ryoichi Kurokawa, Subassemblies
Stéfane Perraud & Aram Kebabdjian, La Zone bleue
Léa Barbazanges, MicaPenrose
Yvain Juillard, Cerebrum, le faiseur de réalités
Donatien Aubert, Les Jardins cybernétiques
Esther Bouquet, EMHA – Extraction and Monetization of Human Assets
Guillaume Marmin, Passengers
Paul Duncombe, Éden
Victoire Thierrée, Sans Lune
Franck Vigroux, Forêt
Robbert&Frank Frank&Robbert, Don't We Deserve Grand Human Projects that Give Us Meaning?
Collectif Coin – Maxime Houot, MA
Alexis Langevin-Tétrault, Falaises
Les Paladins / Jérôme Correas & Guillaume Marmin, ORFEO 5063 – (Opera)