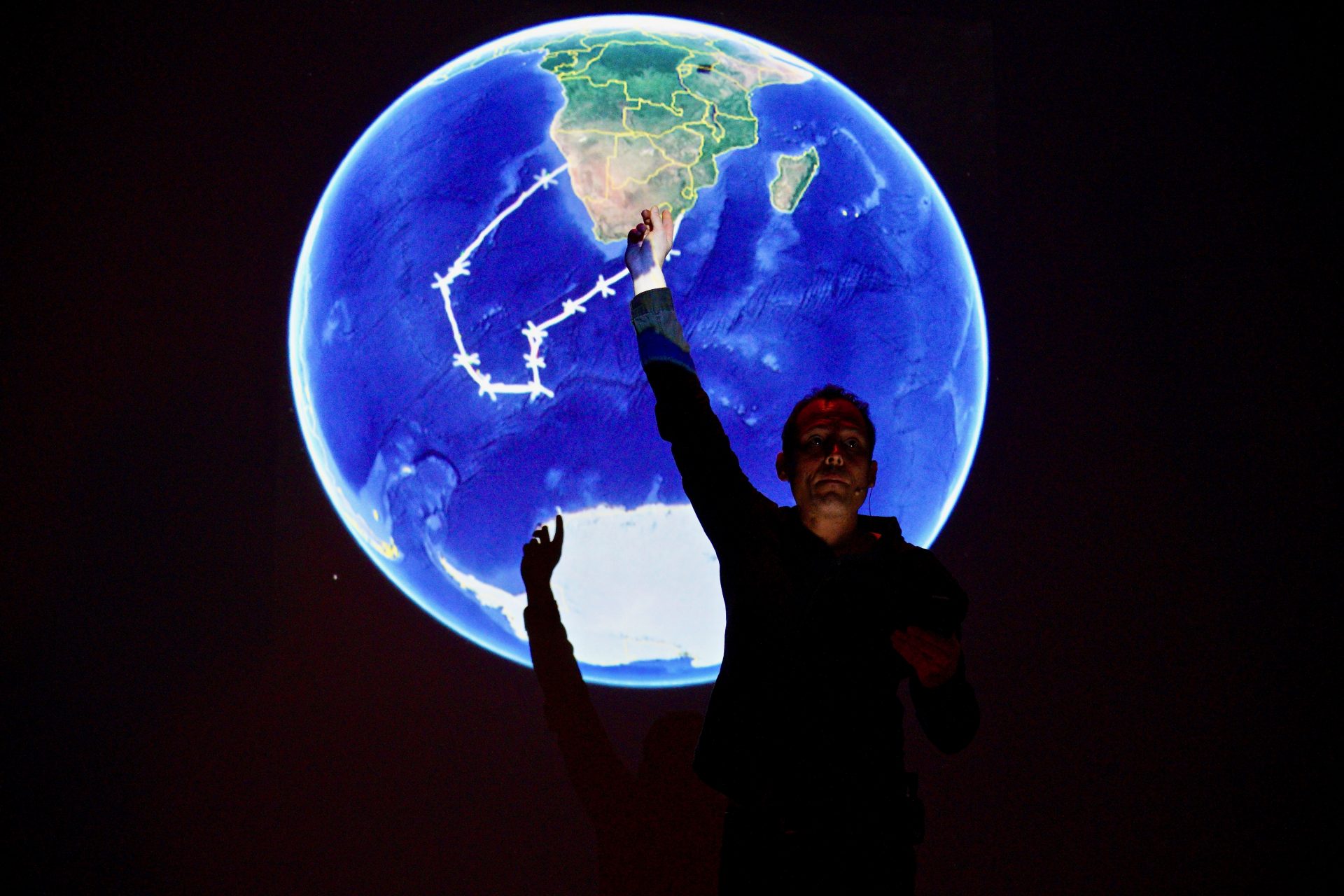 CURIOSITas
From Wednesday 10 to Friday 26 November 2021
Commanderie des Templiers
Route de Dampierre, CD 58
78990 Élancourt
Parvis du Centre Omnisport Pierre de Coubertin
10 Avenue du Noyer Lambert
91300 Massy
Théâtre Intercommunal d'Étampes
Place du Théâtre
91150 Étampes
Université Paris-Saclay
Bâtiment Bréguet
3 Rue Joliot Curie 2e ét
91190 Gif-sur-Yvette
Organised by La Diagonale Paris-Saclay and the Scène de Recherche theatre at lENS Paris-Saclay, the sixth edition of CURIOSITas features a selection of works that emerged from a meeting of scientific and artistic minds on the theme of "awakened senses". Young and old alike will find spectacular installations, exhibitions and performances—intriguing, poetic pieces that give pride of place to visual, tactile, auditory and olfactory sensations.
---
Le SAS
15 to 20 November: a multitude of sensory installations on subjects such as biodiversity, sociology and astrophysics.
Thursday 25th November: special evening opening with a DJ set, performances, a lecture, and more.
Location: University of Paris-Saclay, Bâtiment 201 – Porte 1 Rue Henri Becquerel
91400 Bures-sur-Yvette
La Commanderie des Templiers

10 to 25 November: LUX, a visual and olfactory exhibition by Julie Fortier, and Perceptions de recherche by Marine Froissard.
Saturday 20th November at 8 pm: performance and discussion with Julie Fortier and Olivier David, in partnership with the authority for Saint-Quentin-en-Yvelines.
Location: Route de Dampierre, CD 58
78990 Élancourt.
Parvis du Centre Omnisport Pierre de Coubertin
18 to 26 November: La Fabrique des méduses, a tactile and olfactory installation by Boris Raux.
Friday 26th November: Roundtable with Boris Raux, Roland Salesse and a lecturer in art. In partnership with the City of Massy and Centre Pompidou.
Location: 10 Avenue du Noyer Lambert
91300 Massy (Salle Fair-Play inside the center)
Théâtre Intercommunal d'Etampes
14 November at 5 pm: Ils remontent le temps, a performance by Lionel Jaffrès and Jean-Paul Vanderlinden, in partnership with Collectif pour la Culture en Essonne, as part of the La Science de l'art festival.
Location: Théâtre Intercommunal d'Étampes — Place du Théâtre
91150 Étampes.
Price: free entry.
Reservation required: service.culturel@caese.fr / 01 64 94 99 09
Book online at: www.caese.fr > Culture > Théâtre intercommunal.