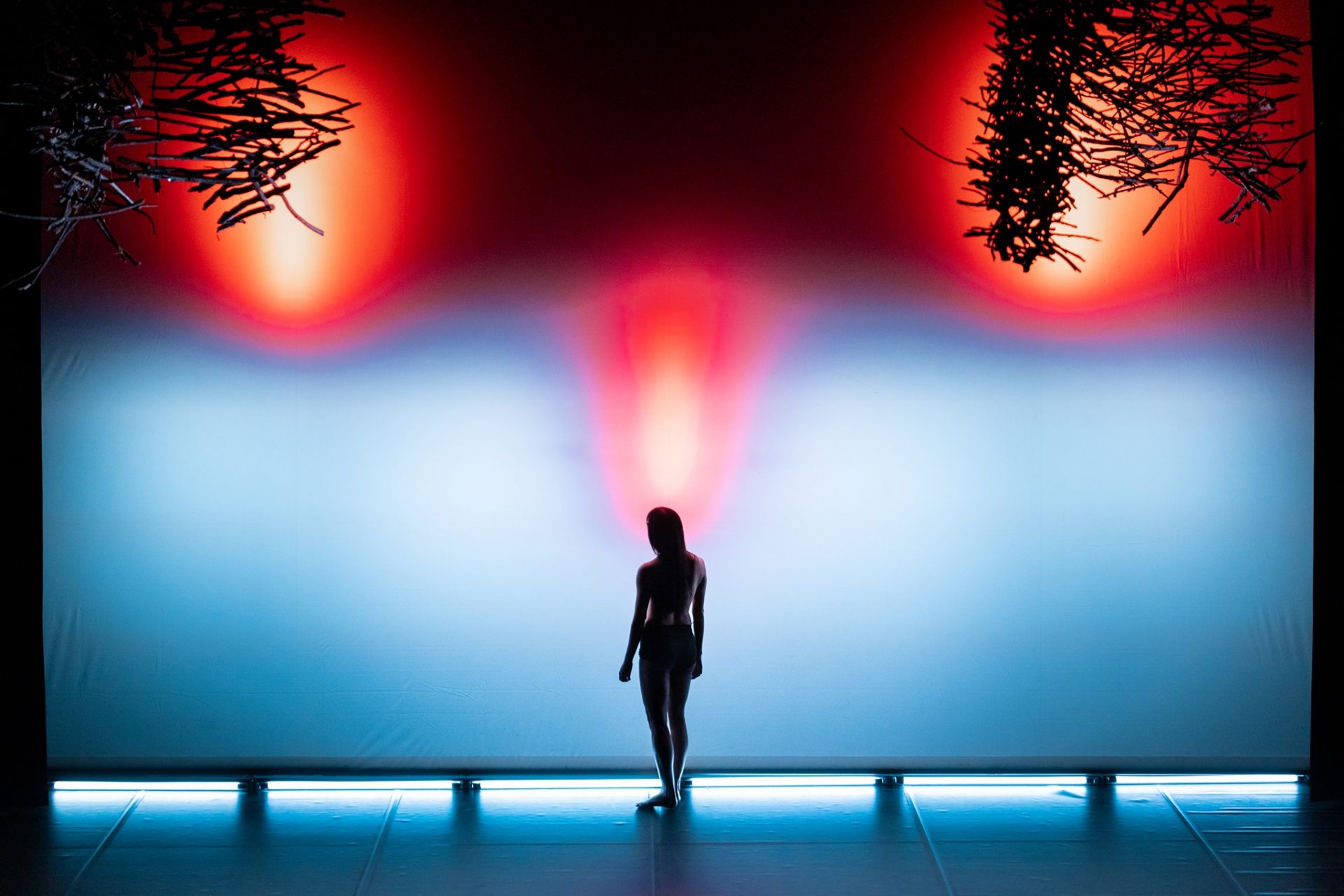 Franck Vigroux (Compagnie d'Autres Cordes)
Forêt
Saturday 4 December 2021 at 20h
Maison des arts de Créteil
1 place Salvador Allende
94000 Créteil
Duration: 55 minutes

Single ticket price, Pass Némo for €12
Buy a ticket
Multimedia, sensory and poetic show by Franck Vigroux that takes us into the gesamtkunstwerk (total art).
---
A protean artist, Franck Vigroux evolves in a universe where contemporary music, theatre, dance and video intersect. Prolix and without barriers of style, he travels for a while through the experimental and improvised music scenes, then his musical evolution leads him to electronic music.

Forêt is a journey. The dreamlike passage from one place to another, that of a change of state. Forêt is an inner journey. Here the images open onto the unconscious, the forest moves, shakes, opens up through image and sound, while the phantasmagorical figure of the female character winds and questions.
---
Image: Forêt, Frank Vigroux © Quentin Chevrier
Franck Vigroux: direction, design, live music
Azusa Takeuchi: Dance/performance
Margot Dusé: Costume design
Kurt d'Haeseleer: Video creation
Antoine Schmitt: Generative video
Perrine Cado: Lighting
Michel Simonot and Philippe Malone: Dramaturgical advice
Co-production MAC de Créteil, Biennale Némo Le CENTQUATRE-PARIS, Théâtre de Nîmes, La Muse en Circuit, Théâtre de Mende, Césaré CNCM/Reims.
Hosted in residence by Le Cube Hérisson, Espace des Anges de Mende, Théâtre de Nîmes, La Comédie de Reims
With the support of Adami and Spedidam. The Cie d'Autres Cordes receives support from the Region and the DRAC Occitanie as part of the agreement.
Translated with www.DeepL.com/Translator (free version)