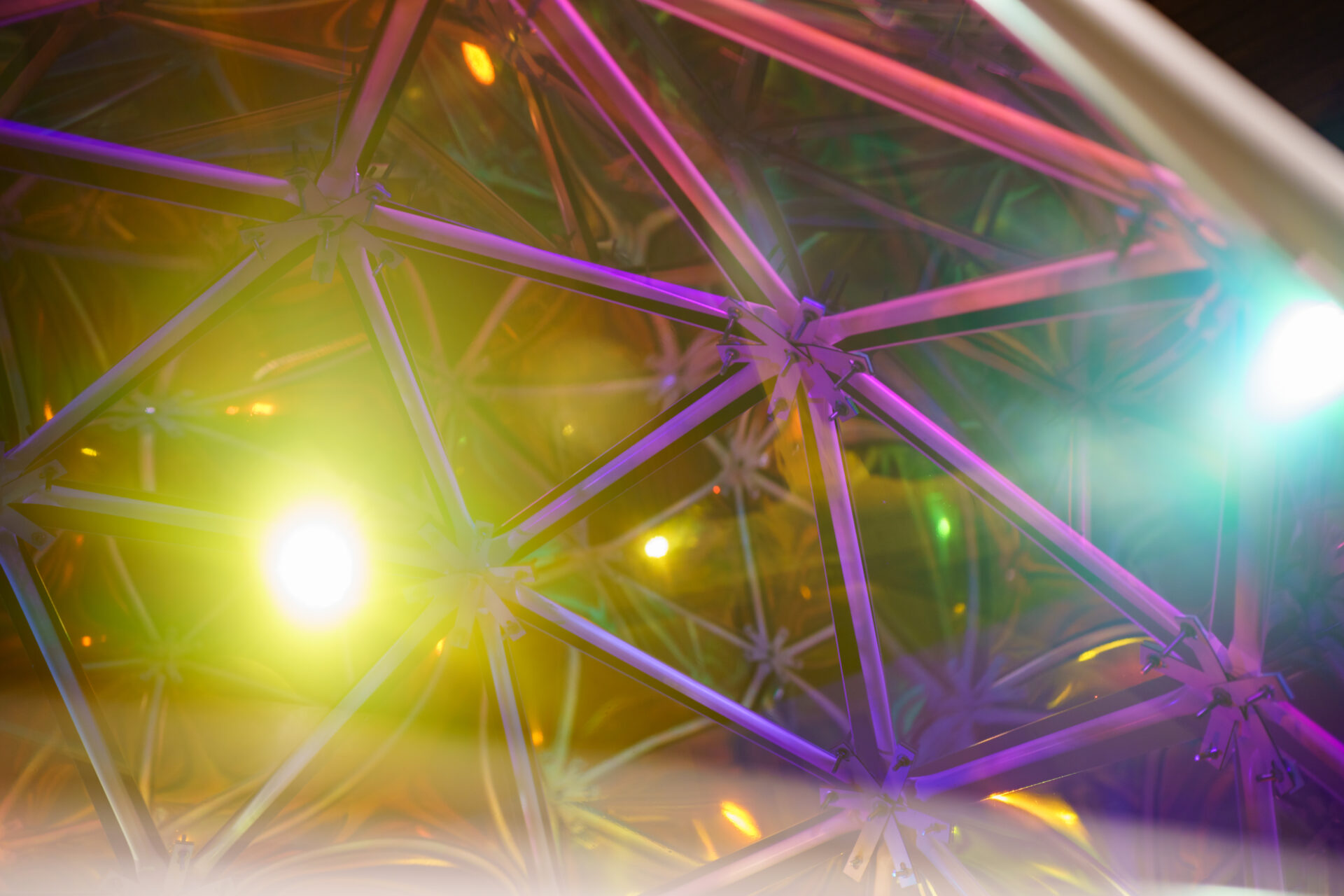 Hemispheric Frontier & Lune Dichroïque
Encor Studio & Jérémie Bellot
From Thursday 16 November 2023 to Wednesday 10 January 2024
Place Agam - Paris La Défense
Tun. de Nanterre-La Défense
92400 Courbevoie
Works on display continuously, and activated from 7am to 9am and from 5.30pm to 10pm
Free access
Biennale Némo is continuing its partnership with the events team for Paris La Défense and its Esplanade, an ideal location for showing art in public space. Works by Encor Studio (also present in the exhibition at CENTQUATRE-PARIS) and Jérémie Bellot explore human perception and open new dimensions to reality as we know it.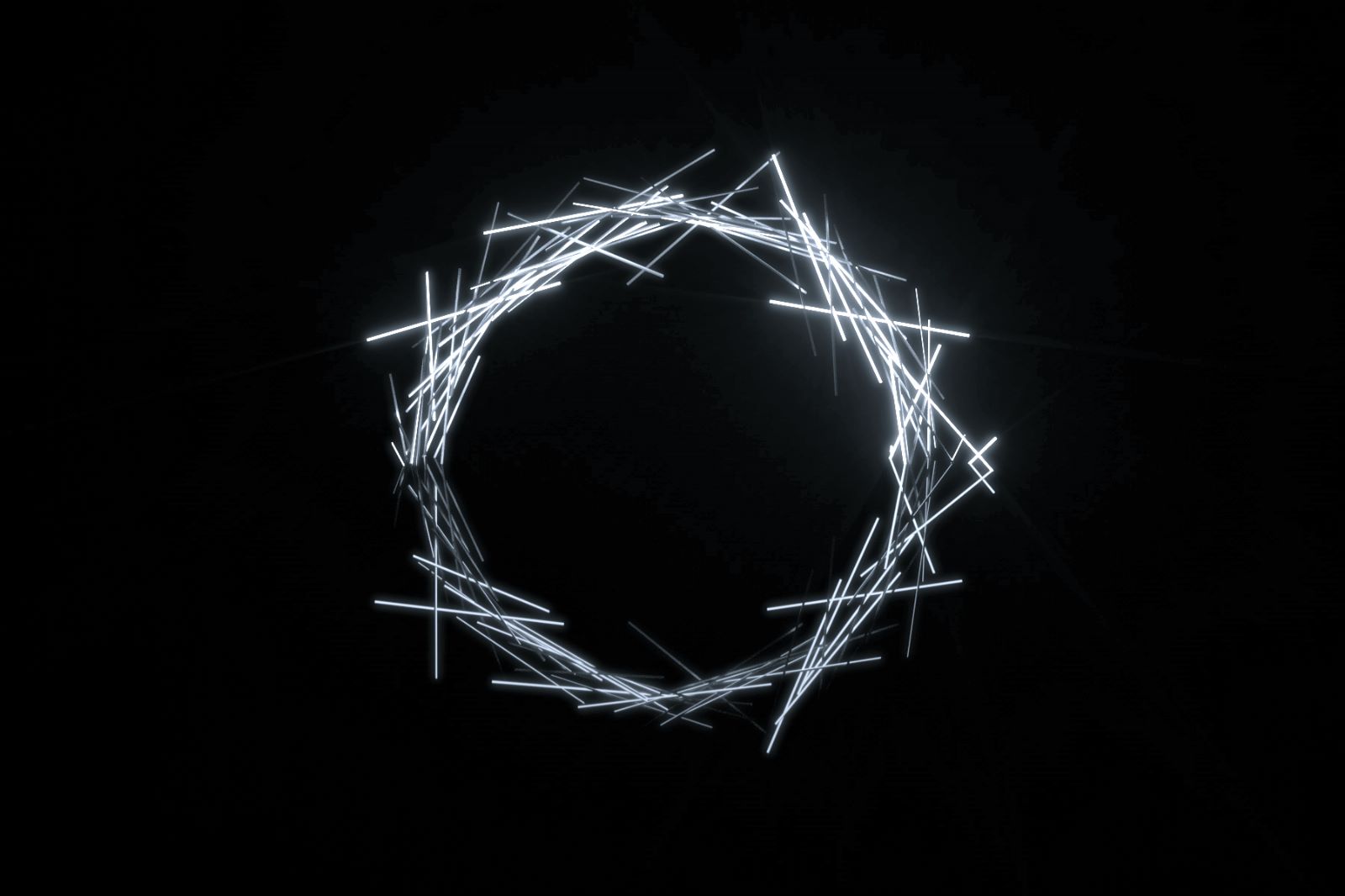 Hemispheric Frontier
Encor Studio
An enigmatic immersive experience – almost organic and breathing – Encor Studio's Hemispheric Frontier installation alters our perceptions and questions the notion of frontiers. The installation's neon lights glimmer on the watery surface and play with our perceptions of clear and cloudy, light and water, reflection and transparency, leading spectators to venture into new dimensions of reality.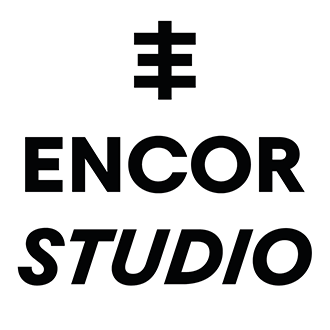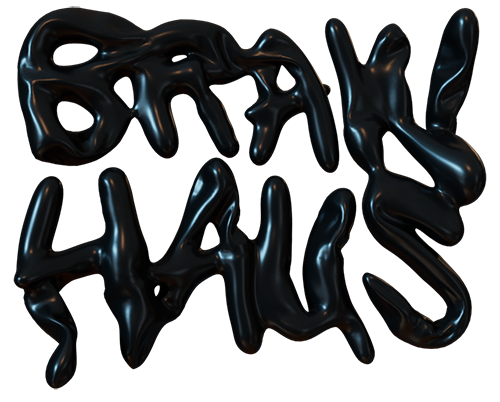 Lune Dichroïque
Jérémie Bellot
An allegory for the way in which truth and reality can be subjective (depending on the observer and their vantage point), Jérémie Bellot's Lune Dichroïque serves as a reminder that just as the moon doesn't produce its own light but reflects sunlight, we are also dichroic – we are transformed by our environment and those around us.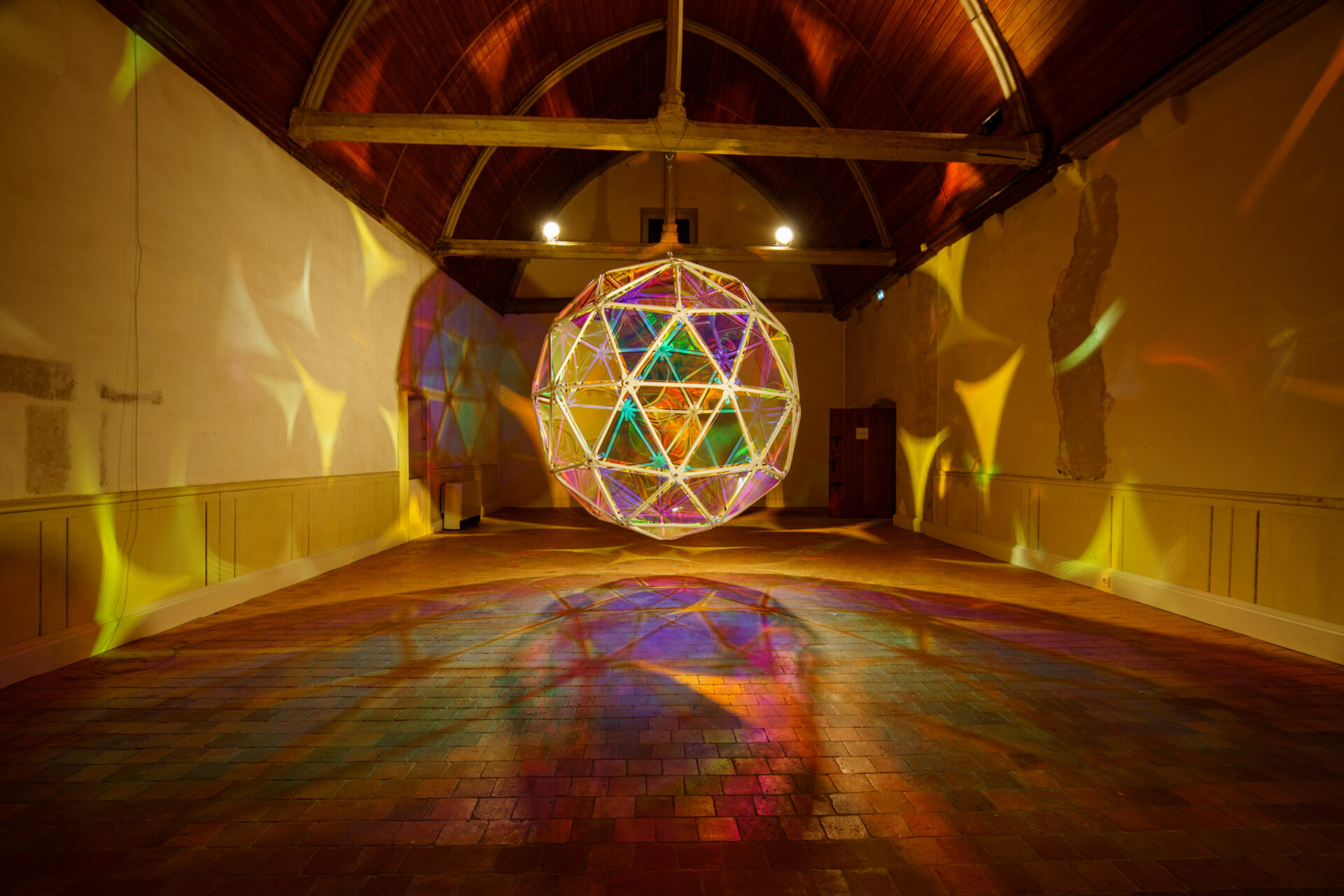 ---
Cover © Bartosch Salmanski