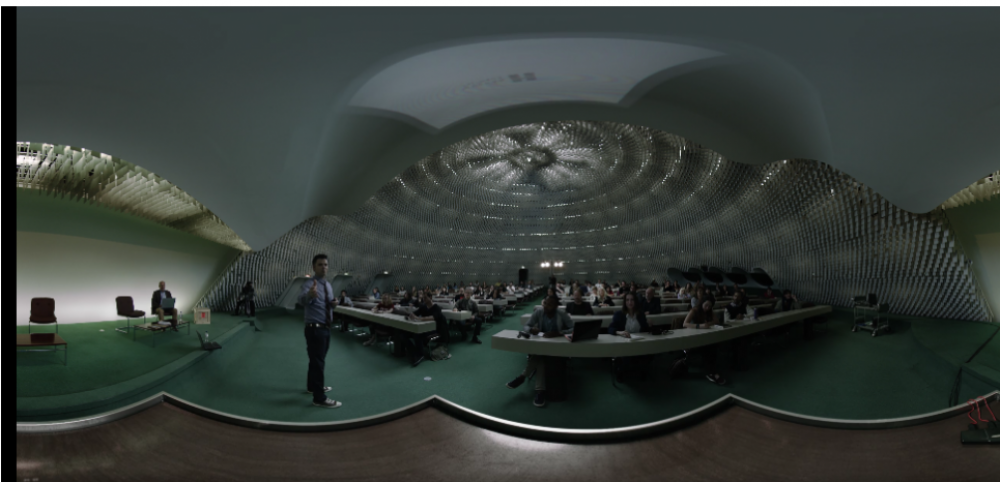 Pierre Zandrowicz
I, Philip
Blade Runner Weekend
Exhibition
From Saturday 27 to Sunday 28 November 2021
CENTQUATRE-PARIS
5 rue Curial
75019 Paris
Saturday 27 November from 1pm to 10 pm
Sunday 28 November from 11 am to 7 pm

Free entry, subject to available headsets.

360° virtual reality experience – 14 min.
Produced by Antoine Cayrol. Written by Remi Giordano and Pierre Zandrowicz. Music by Rone.
In 2005, twenty-three years after Philip K. Dick's death, a young robotics engineers named David Hanson unveiled the first android modelled after the author: Phil. I, Philip immerses you in the memories of what may have been the writer's last love story. But are the memories actually imagined by an android which gradually learned to be human?
---
Image: I, Philip © Remi Giordano et Pierre Zandrowicz
Direction – Pierre Zandrowicz
Writing – Rémi Giordano, Pierre Zandrowicz
Direction – Antoine Cayrol
Photography – Jean-Baptiste Villechaize
Coproduction – Okio Studios, ARTE France
In association with Saint-George Studio, Headspace Studio
With the participation of CNC, ADAMI
Cast:
David Hanson – Nathan Rippy
Claris – Dounia Sichov
David Holney – Doug Rand
Félicia – Hélène Kuhn