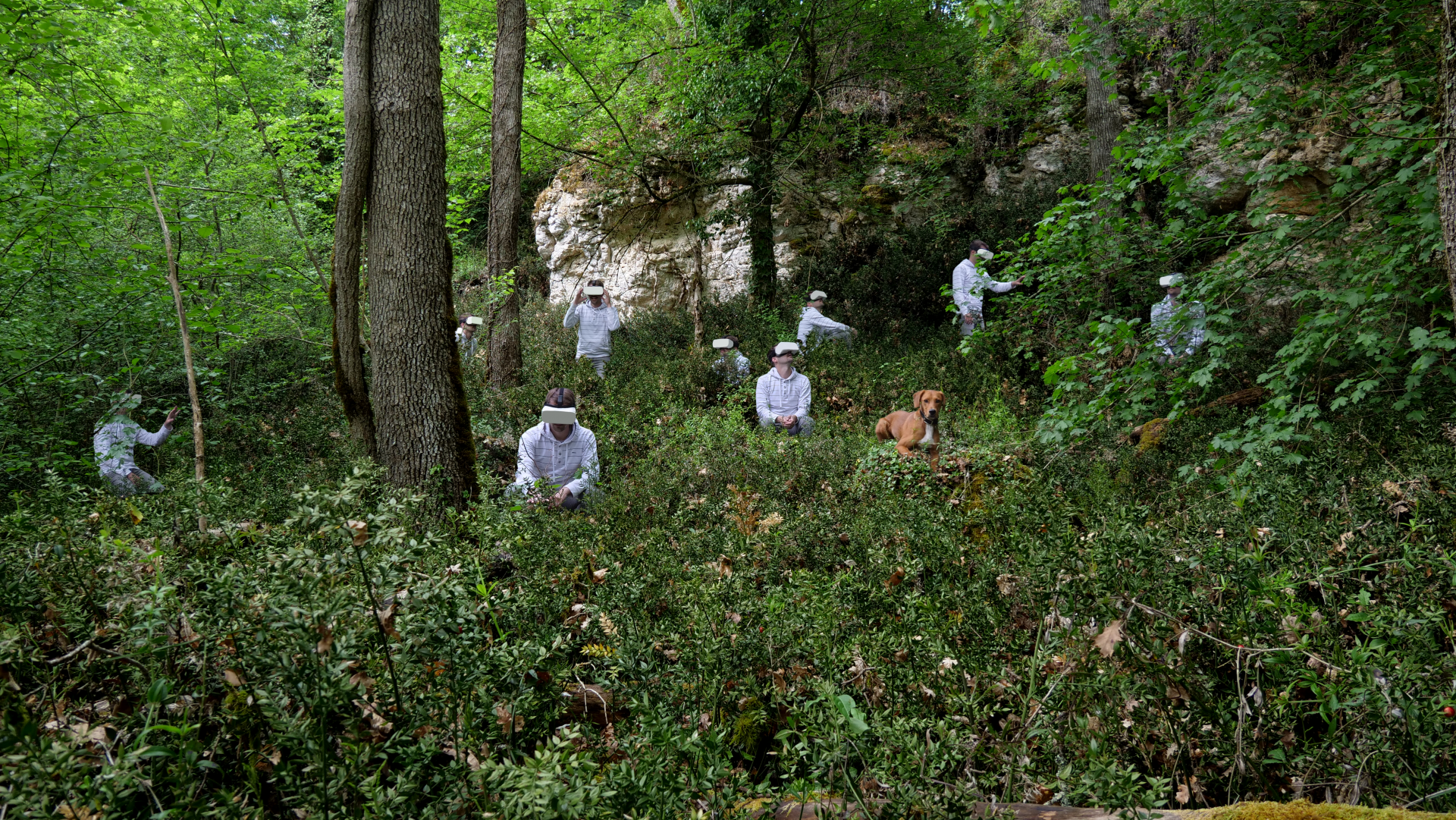 INVIVO
Les Aveugles
From Saturday 11 to Sunday 12 December 2021
Maison de la musique de Nanterre
8 rue des Anciennes Mairies
92000 Nanterre
Saturday 11 December at 2 pm, 3:30 pm, 5 pm, and 6:30 pm
Sunday 12 December at 2:30 pm, 4 pm, and 5:30 pm

Length: 40 minutes
Price: €5

Buy a ticket
Based on Maurice Maeterlinck
The Blind, virtual reality play. In small groups, united by the shared sights and sounds of our virtual reality, we are the blind in the play by Maurice Maeterlinck, attuned to our inner feelings and seeking to awaken ourselves to the world around us.
---
Twelve blind people—six women and six men—in a very ancient forest, eternal of aspect, beneath a sky profoundly starred, await the return of their guide, a priest.
They attempt to situate themselves in space and time. They speak to fill the silence and pass the time. They discover each other and realise that they have always been unknown to one another. Crisis erupts—signalled by ominous noises from their natural surroundings—when they find the priest dead in their midst.
The production will also be presented at CENTQUATRE-PARIS from 17 to 19 December 2021
---
Production: INVIVO – collectif d'exploration scénique
Co-production: Théâtre Nouvelle Génération – CDN de Lyon | Les Gémeaux – scène nationale de Sceaux | Némo – International Biennial of Digital Arts of the Île-de-France Region, Le CENTQUATRE-PARIS | LUX – scène nationale de Valence
Support: Fonds d'aide aux expériences numériques (XN) – CNC | Région Auvergne-Rhône-Alpes | DRAC Auvergne-Rhône Alpes | Fonds SCAN – DRAC and Région Auvergne-Rhône-Alpes | Théâtre des Îlets – CDN de Montluçon
Image: Les Aveugles © INVIVO