Concert & Performance
Exhibition
Saturday 9 October 2021 from 14h to 23h30
CENTQUATRE-PARIS
5 rue Curial
75019 Paris
Public opening of the exhibition Beyond Reality? from 2 pm to 8 pm
Performance A Fall by Karl Van Welden at 4:30 pm
Evening of audiovisual performances from 8 pm

2 pm – 8 pm – Opening of the exhibition Beyond Reality?
The main exhibition of Biennale Némo is a distillation of its central focus: revealing the invisible through digital art, science and technology.
Free entry, depending on available capacity.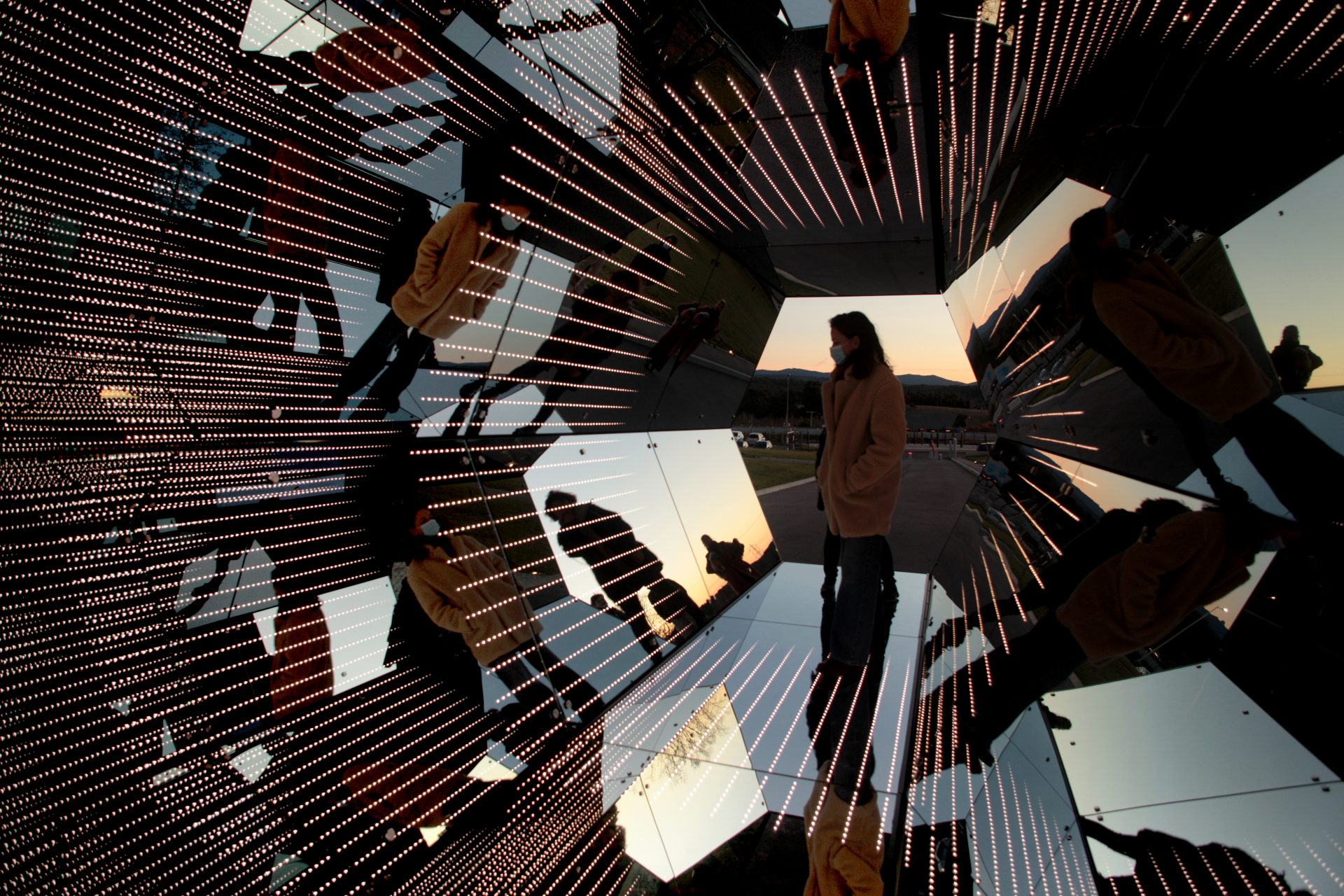 ---
4:30 pm – Performance : Karl Van Welden A Fall
Amidst the Beyond Reality? exhibition opening, this touching performance is representation of the passage of time and human finitude.
---
8pm – 8:30 pm – Maxime Houot (Collectif Coin) – MA
A strange ballet of light sculptures.
---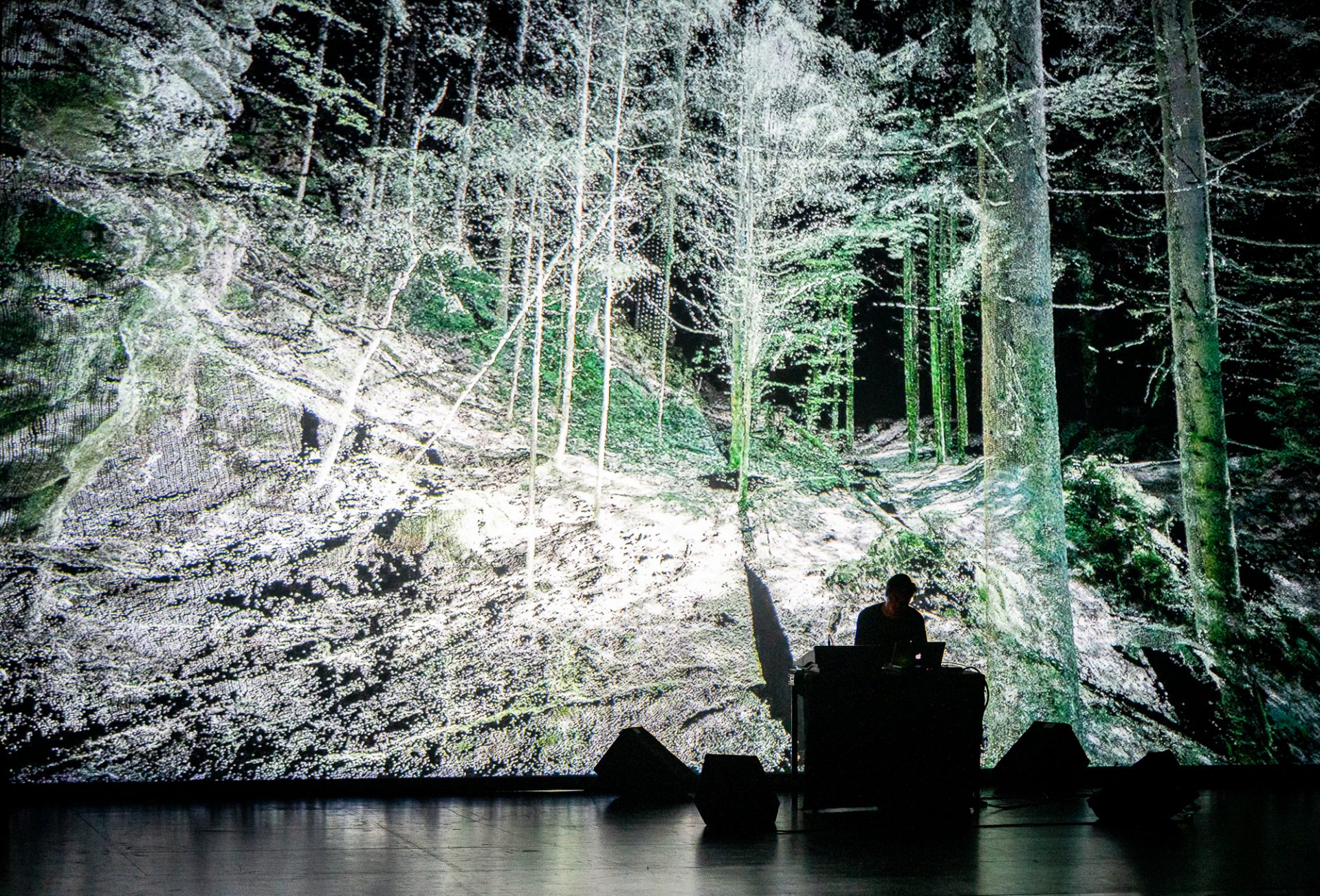 20h30-23h30 : 3 audiovisual performances
Alexis Langevin-Tetrault, Guillaume Côté et Dave Gagnon – Falaises
Spectacular audiovisual concert
Ryoichi Kurokawa – subassemblies
Electronic audiovisual performance
Max Cooper – Yearning for the Infinite
Audiovisual live and the search for infinity
---
Visual © Remi Devouassoud from the works Mars by Luke Jerram and Passengers by Guillaume Marmin.
Karl Van Welden, A Fall. Created by Karl Van Welden, 2015
Maxime Houot, MA. Created by Maxime Houot; Production: Collectif Coin; Technical Director: Nikola Pilepic; Stage Manager: Justine Duval
Alexis Langevin-Tetrault, Guillaume Côté and Dave Gagnon, Falaises. Audio: Alexis Langevin-Tétrault and Guillaume Côté; Visuals: Dave Gagnon; Co-produced by Recto-Verso.
Ryoichi Kurokawa, subassemblies; Concept, direction, composition and programming: Ryoichi Kurokawa; Production: Nicolas Wierinck