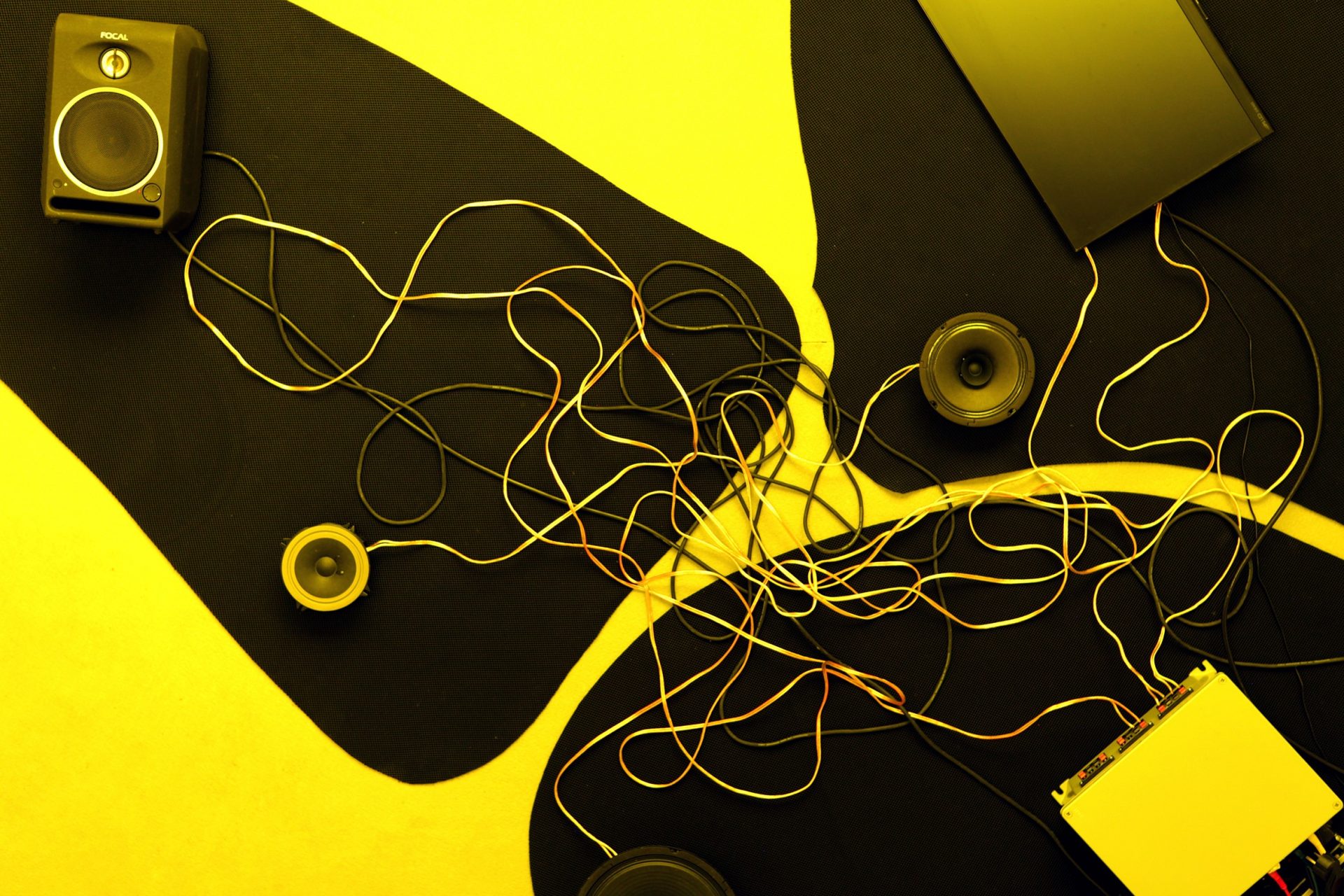 Julie Vacher
Le Banquet des activités humaines exigeant un effort soutenu
From Saturday 11 to Sunday 12 December 2021
Le Générateur
16 rue Charles Frérot
94250 Gentilly
Like a ventriloquist hydra, the fruit of a cyborg becoming, the sound and visual installation Le banquet des activités humaines exigeant un effort soutenu (The Banquet of Human Activities Requiring Sustained Effort) uses sound poetry to think about the injunctions of the world of work and machine learning technologies.
As part of Biennale NOVA_XX
---
A manager, a therapist, a translator, a cryptologist and a speaker. In a laboratory, five employees feed an artificial intelligence.
Representative of our contemporary society (economy, health, digital, media) and selected for the language imposed by their professions, the guests feed their immaterial employer with their monologues.
However, the contours of an emancipating and poetic language, made of neologisms, rhythms and choruses, gradually take shape and will divert the process.
At the heart of a techno-tinkered device, the equipped voices, on the border between the physical and the virtual, take shape through the spatialization of sound and multi-channel (audio, text display, light). An immersive experience dedicated to the story of a human-machine symbiosis via language.
---
Image: La Mytho : Studio training (2019) – Julie Vacher, adagp 2021
Actors :
Johana Beaussart
Isaure de Galbert
Anna Jacob
Maud Pougeoise
Clair Finch
Sound engineer: Valentine Gelin
Stage manager: Daniel Vacher
Programmer: Adrien Fontaine
Set design: Saloméja Jacquet
Lighting design: to be defined