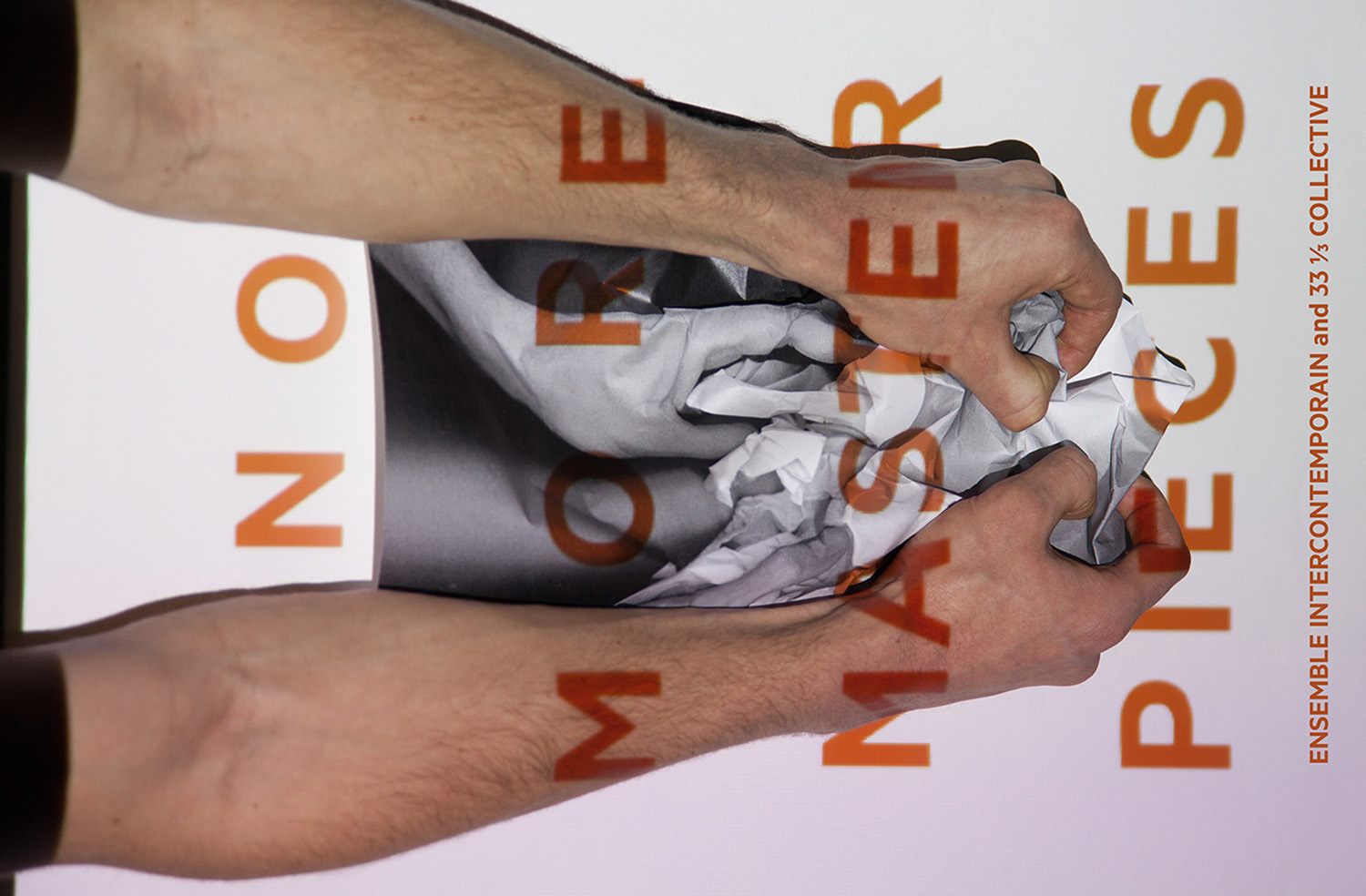 No More Masterpieces
Cité de la musique
221 avenue Jean-Jaurès
75019 Paris
And now we reach the third and final evening of the Biennial with the Ensemble Intercontemporain, as ever inspired by the meeting between musical composition and video creation, but this time involving a kinetic sculpture. Alongside the works of Nietzsche and Hölderlin, the poet Antonin Artaud's work is one of the German composer Wolfgang Rihm's chief influences, particularly Le Théâtre de Séraphin, taken from Le Théâtre et son double. He turned it into first a vocal piece, then a purely instrumental concerto. The whole thing will become a complete show with help from the Dutch video artist collective 33 1/3. In reference to the text Pour en finir avec les chefs-d'œuvre, their work is designed as a colourful intensification of the "Séraphin Concerto ", under the aegis of Artaud's theatre of cruelty. An immersive and impressive sensorial experience!
No More Masterpieces is an audiovisual work based on Wolfgang Rihm's "Séraphin Concerto" (2006 – 2008) for an ensemble. This world creation was commissioned by Arcadi Île-de-France and the Ensemble Intercontemporain.
Ensemble intercontemporain
Julien Leroy, direction
Collectif 33 1/3,video creation and kinetic sculpture
Coproduction Arcadi Île-de-France, Ensemble intercontemporain et Philharmonie de Paris.
7:45 p/m – Pre-concert "Clés d'écoute"
Presentation by Clément Lebrun
Amphitheater, Philharmonie 2, Paris (19e)
Free entrance, subject to availability