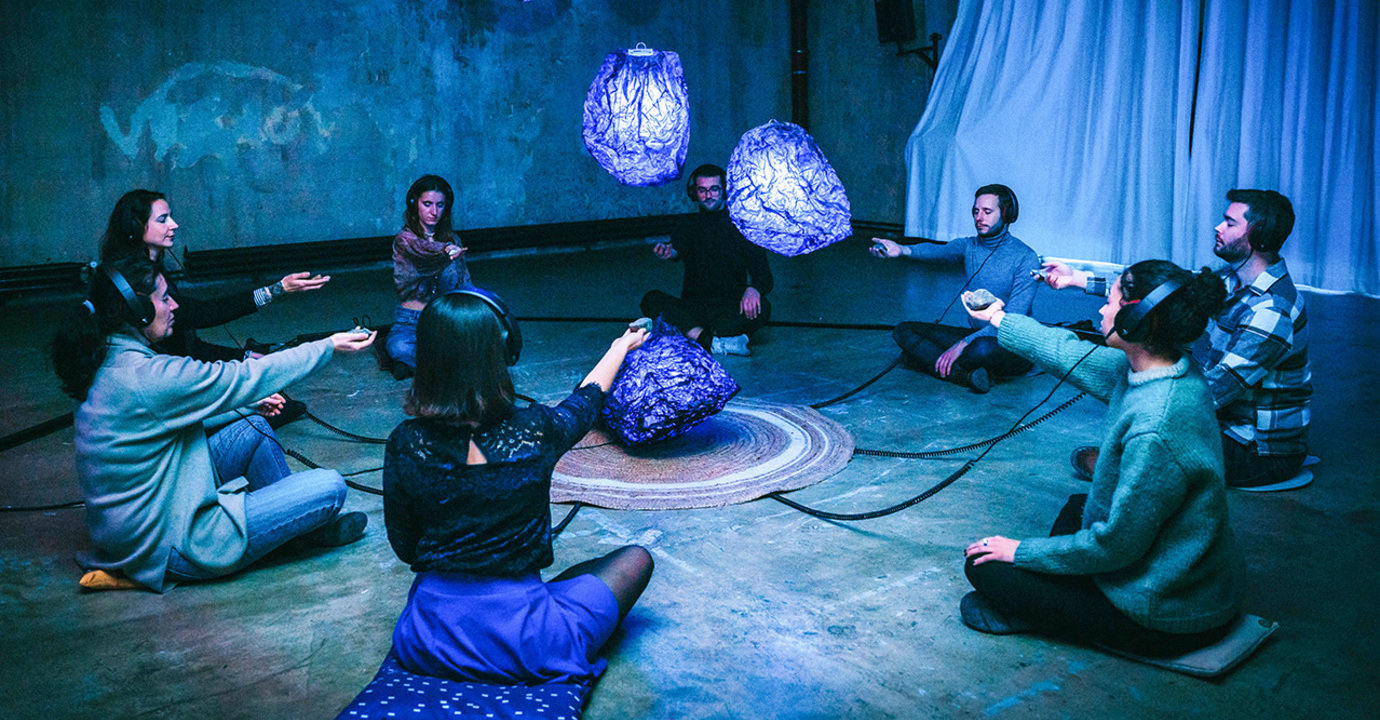 Open Factory #7 x Biennale Némo
Experience the impact of cultural innovation!
From Saturday 9 to Sunday 10 December 2023
CENTQUATRE-PARIS
5 rue Curial
75019 Paris
Open Factory#7 professional preview: Friday 8 December
To coincide with Open Factory #7, the days devoted to discovering the cultural and creative companies incubated at 104factory – the CENTQUATRE-PARIS incubator – the Némo Biennial is presenting two installations: a virtual reality work that brings an animist experience to life, and a quantum computer-artist that already offers a new horizon for creative artificial intelligence.
---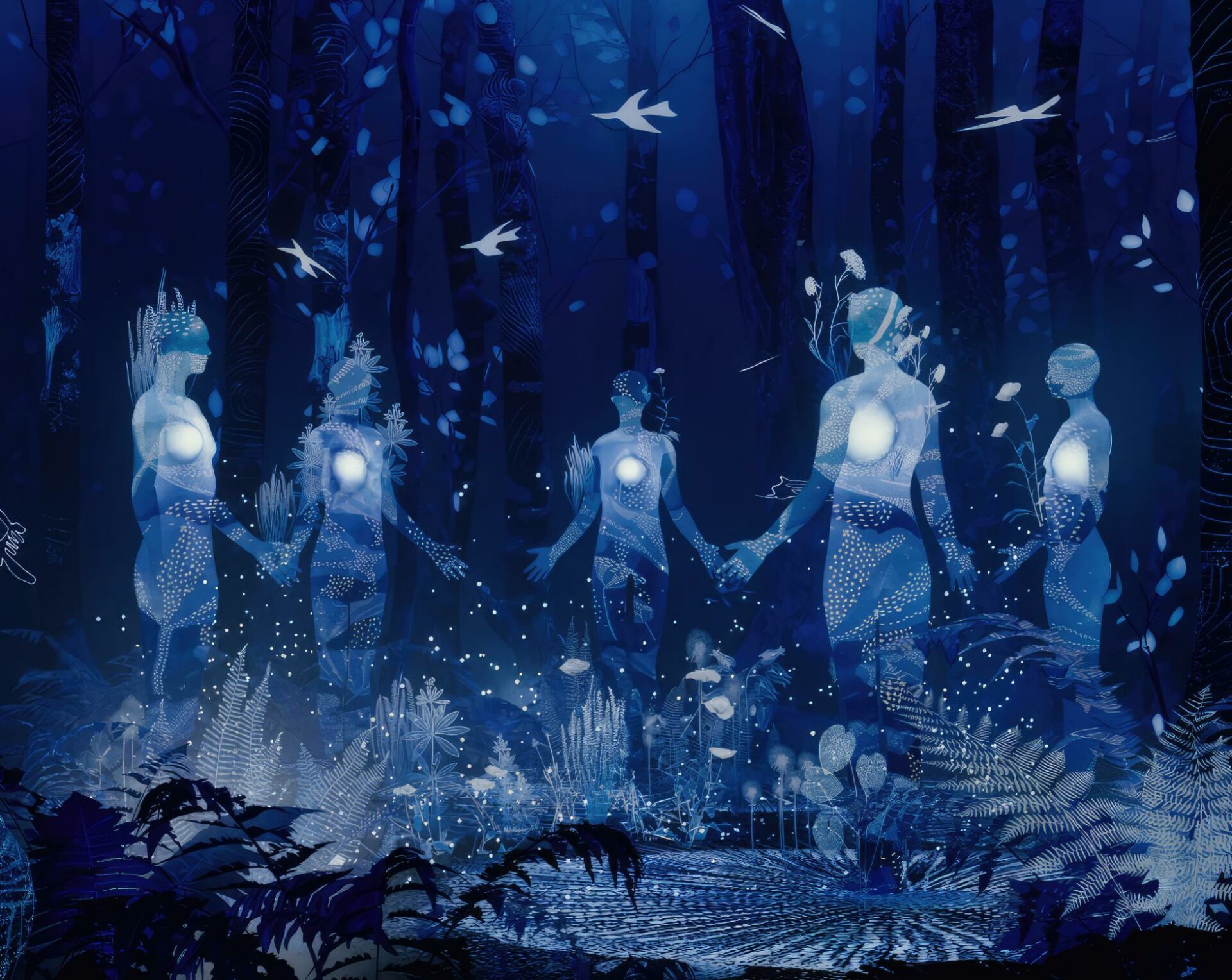 moi fauve
Joséphine Derobe et Claire Allante
"All beings – plant, animal, human – share a common soul. At night, our spirits free themselves from our bodies and everything becomes possible again." Inspired by this animist myth, moi fauve (I, wild animal) is a collective interactive virtual reality installation. In a dreamlike landscape, the audience accompanies a faceless creature in search of its identity. By interacting with it and the beings of the forest, they help the creature to transform and experience their own metamorphosis.
Wednesday 6 and Thursday 7 December 2023 from 2pm to 7pm
Friday 8 and Saturday 9 December 2023 from 2pm to 6pm
Sunday 10 December 2023 from 2pm to 5pm
Duration: 15 minutes
Sessions every 30 minutes
Price: free with a ticket for the "I is another?" exhibition of the day – registration on site only
---
Tally, the quantum artist
Maison 7 Productions 
Tally is a new kind of artistic artificial intelligence. It uses the unique possibilities of the quantum computer to compose abstract works, which it then draws using robot arms. It learns continuously by integrating the reactions of the public, thus defining its own artistic sensibility. Unlike conventional generative artificial intelligences, which are content to reproduce what already exists, Tally seeks to understand the structure of works of art in depth.
Saturday 9 December 2023 from 2pm to 6pm
Sunday 10 December 2023 from 2pm to 5pm
Free sessions every 30 minutes
---
Open Factory #7 
Experience the impact of cultural innovation!
104factory – the CENTQUATRE-PARIS cultural and creative business incubator – presents the 7th edition of Open Factory. This festive event dedicated to art, creativity and environmental, economic or social impact, offers the opportunity to discover or test various innovations. Developed by entrepreneurs supported by 104factory, these innovations cover the fields of craft, design, architecture, immersive experiences, applications and cultural platforms.
in partnership with Minassa – Tunisian cultural incubator
Friday 8 and Saturday 9 December 2023 from 2pm to 6pm
Sunday 10 December 2023 from 2pm to 5pm
Full details on Open Factory
---
Cover © Mariko Kieffer