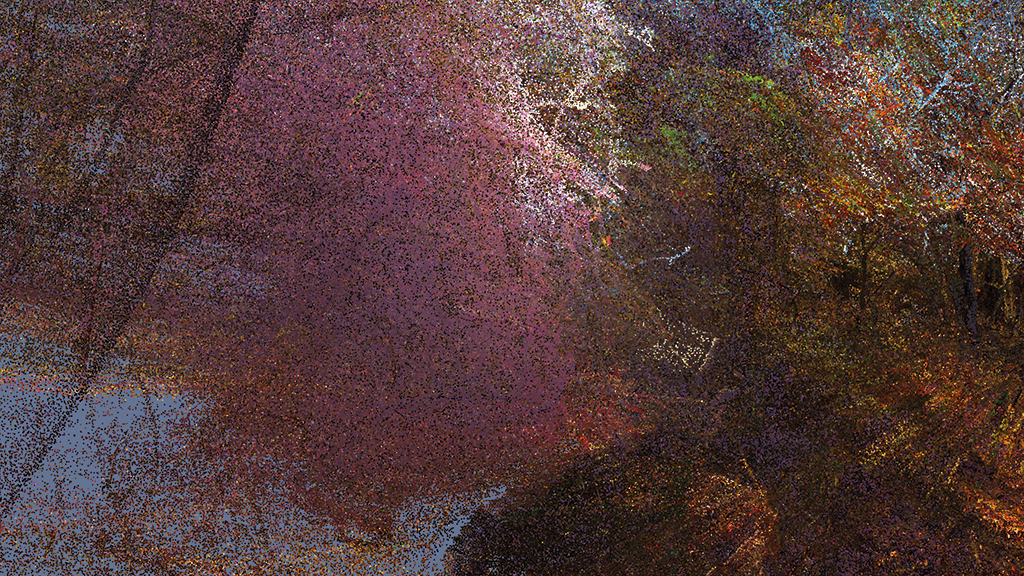 Quayola
Pointillisme
Thursday 4 November 2021 from 16h to 21h
Galerie Charlot
47 rue Charlot
75003 Paris
Exhibition from Tuesday to Saturday from 2 pm to 7 pm
Exceptionnal Sunday openings on the 7th and 28th November 2021 from 2 pm to 6 pm
Exhibition opening – Quayola, pointillism
Quayola, a prominent figure in the digital arts, has often appeared on the Biennale Némo programme. This year, alongside a piece presented in the exhibition Beyond Reality?, Galerie Charlot, a long-time partner to Biennale Némo, will be holding a solo show of the artist's work.
---
Pointillisme is a new video work which continues Quayola's ongoing exploration of high-precision laser scanning systems and their inherited imperfections. Drawing a parallel between historical pictorial traditions and computational aesthetics, this project speculates new landscape paintings created by machines.
While reproducing similar conditions to those favoured by the 'en plein air' painters of the late 19th century, the natural landscapes are actually observed and analysed through extensive technological apparatuses and re-purposed through new modes of visual synthesis.
---
Image: Quayola, pointillism © Galerie Charlot