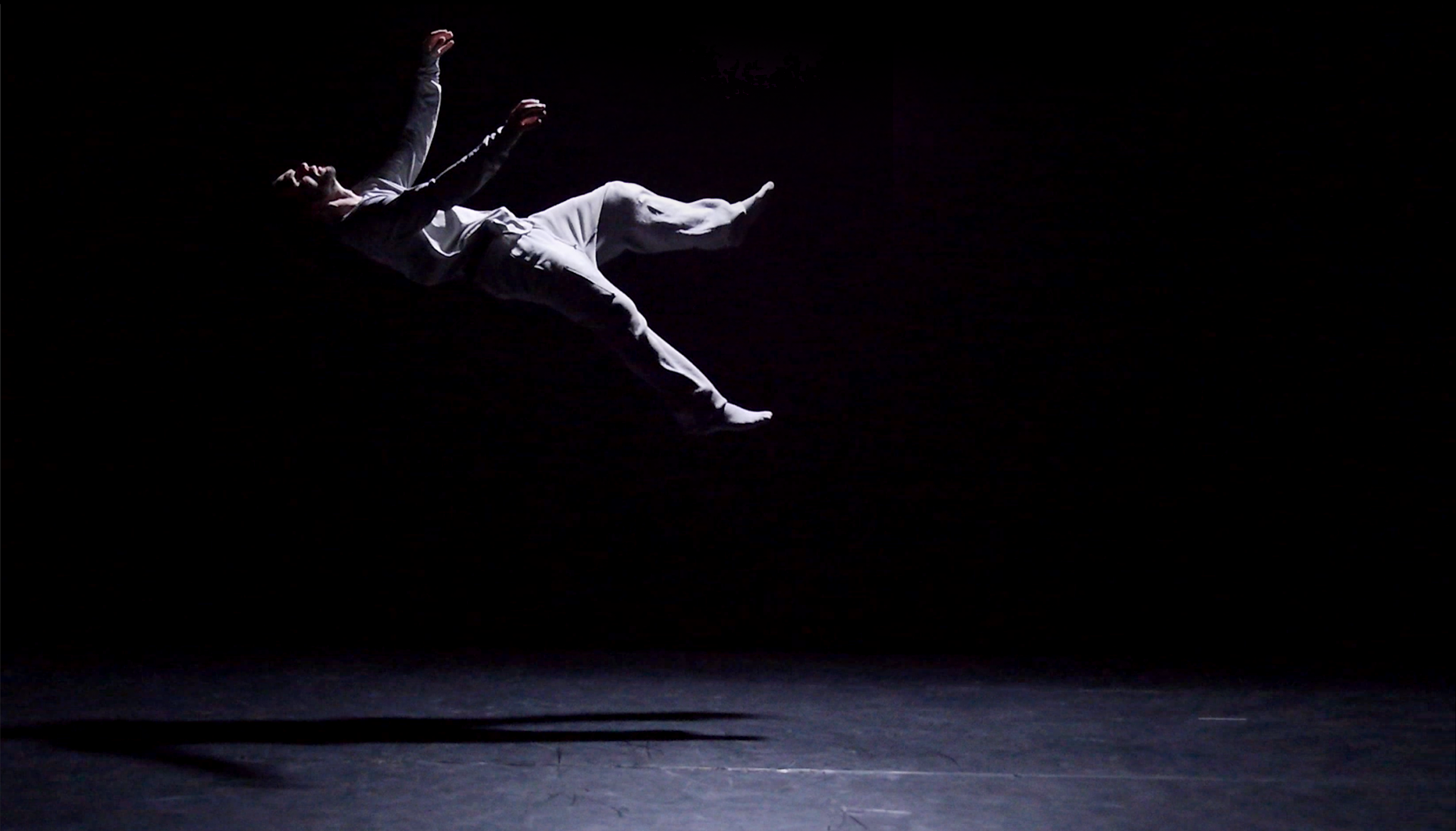 Clément Debailleul / Cie 14:20
Æon
From Tuesday 14 to Wednesday 22 December 2021
CENTQUATRE-PARIS
5 rue Curial
75019 Paris
Tuesday 14, Wednesday 15, Saturday 18, Tuesday 21 and Wednesday 22 December at 7:30 pm
Thursday 16 and Friday 17 December at 8:30 pm
Sunday 17 December at 4:00 pm

Length: 1 hour 20 minutes
The performance is not suitable for people with epilepsy.
Buy a ticket
Allow us to remind you, one last time, of the wise words of Arthur C. Clarke, which are oh-so Biennale Némo: "Any sufficiently advanced technology is indistinguishable from magic." Æon explores general relativity, curved spacetime, parallel universes, and sensory disturbances. You are in for an extraordinary experience that extends far beyond reality.
Némo Pass: book 3 shows of the Némo Biennial at the CENTQUATRE-PARIS and benefit from the subscription rate for all the shows of the 2021-2022 CENTQUATRE-PARIS season!
---
An art / science / research – Magie Nouvelle [new magic] project on the concept of time. Since its inception, Cie 14:20 has always experimented with the question of time. Time suspended in contemplation, stolen from the bustling world. For a moment could we grasp it, slow it down, freeze its progression, and bring about that which is missing or could be in the future? These magical experiments and questions led us to investigate the scientific understanding of the phenomenon. Cie 14:20 invited physicists, neuroscientists and biologists to delve into the intrinsically transdisciplinary topic of time. This performance is also inspired by a real-life figure, renowned speleologist Michel Siffre, the father of chronobiology, who has partaken in voluntary isolation experiences underground since the 1960s, in search of human time and physiological rhythms.

Clément Debailleul
Director and videographer Clément Debailleul founded Cie 14:20 with Raphaël Navarro in 2000, and created the Magie Nouvelle artistic movement together with Valentine Losseau. His career is dotted with a wide range of collaborations and multidisciplinary connections, with figures such as the writer Michel Butor, fashion designer Jean-Paul Gaultier, choreographer Philippe Decouflé, orchestra conductors Raphaël Pichon and Laurence Equilbey, and theatre director Galin Stoev.

He also teaches Magie Nouvelle dramaturgy and techniques at École Nationale Supérieure des Arts et Techniques du Théâtre (ENSATT). He has presented works at CENTQUATRE-PARIS on many occasions: Notte (2010), Vibrations (2011), Wade in the Water (2016) and the magic installations Stormy Weather (2013).
---
Image: Cie 14:20, Æon © Clement Debailleul

Cie 14:20
Compagnie 14:20 is a CENTQUATRE-PARIS associate company
Concept and story: AragoRn Boulanger, Clément Debailleul, Elsa Revol
Directed by Clément Debailleul
Choreography: AragoRn Boulanger
Lighting design: Elsa Revol
Set design: Benjamin Gabrié
Script: Christophe Galfard, Michel Siffre, Virginie Van Wassenhove
Voiceover: Marco Bataille-Testu
Scientific partners: Christophe Galfard, Alice Guyon, Virginie Van Wassenhove
With AragoRn Boulanger and Armelle Bérengier
Production manager: Mickaël Marchadier
Stage manager: Marco Bataille-Testu
Administration, production and touring: La Magnanerie