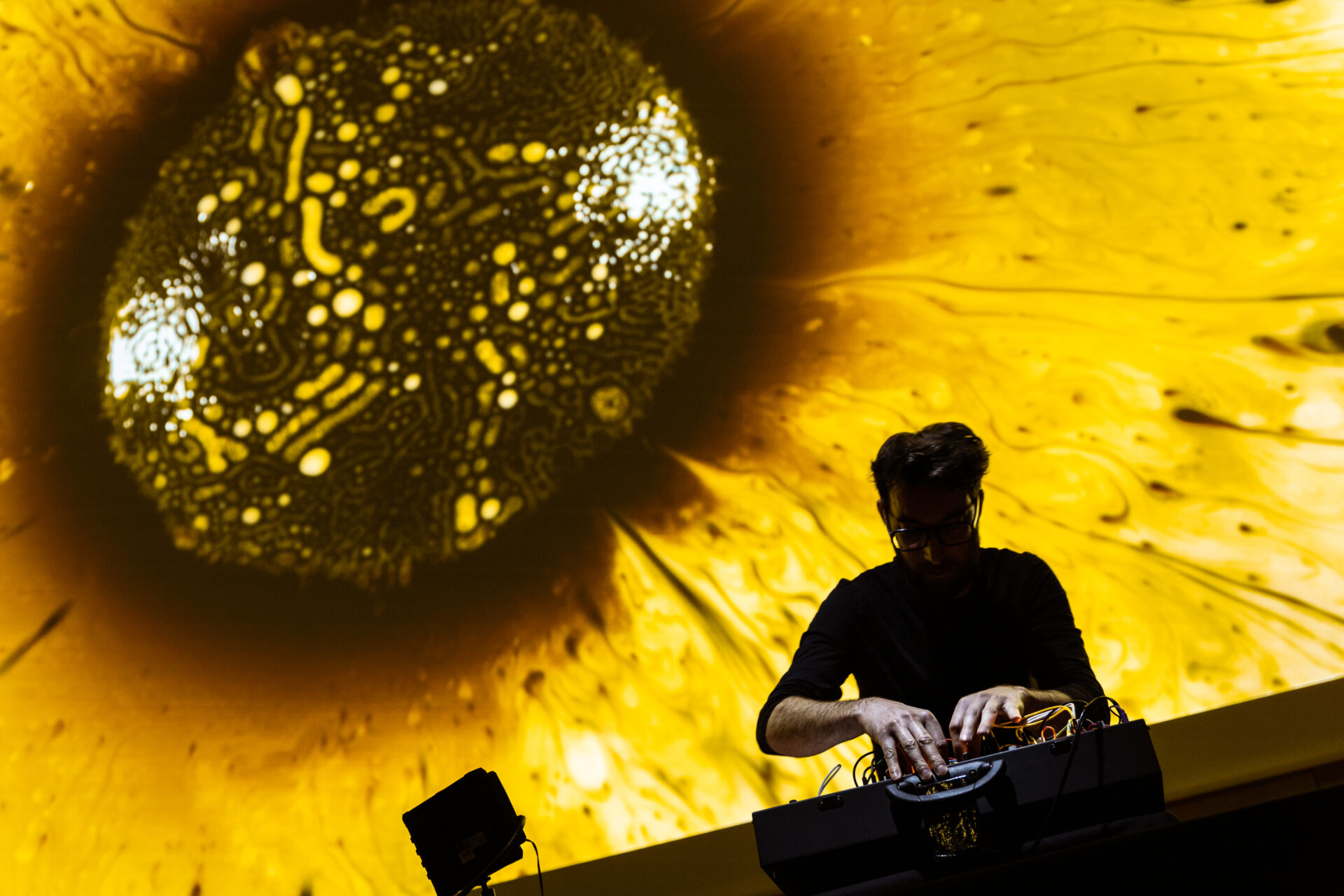 Exploring the Invisible
Launch event
Concert & Performance
Exhibition
Lecture
Tuesday 9 November 2021 from 18h to 22h30
École Normale Supérieure Paris-Saclay
4 Avenue des Sciences
Gif-sur-Yvette 91
Shuttles on reservation:
Going there: Porte d'Orléans > ENS Paris-Saclay
4.30 pm - 5.30 pm - 6.30 pm
Return: ENS Paris-Saclay > Porte d'Orléans
8.30 pm - 10 pm - 11 pm

Reservation required for the show La Tempête by Véronique Caye and for La Dispute d'AgroParisTech : Invisible animal
Free registration
The 9th of November marks the large-scale launch of Exploring the Invisible, the momentous arts and sciences series at Biennale Némo 2021, featuring music theatre, installations, an exhibition, a debate, and an outdoor show of artworks. The programme was developed by Biennale Némo, the Scène de Recherche theatre at ENS Paris-Saclay, La Diagonale University of Paris-Saclay, the Siana festival, the Arts & Sciences Chair at École polytechnique, École des Arts Décoratifs-PSL, and Fondation Daniel et Nina Carasso.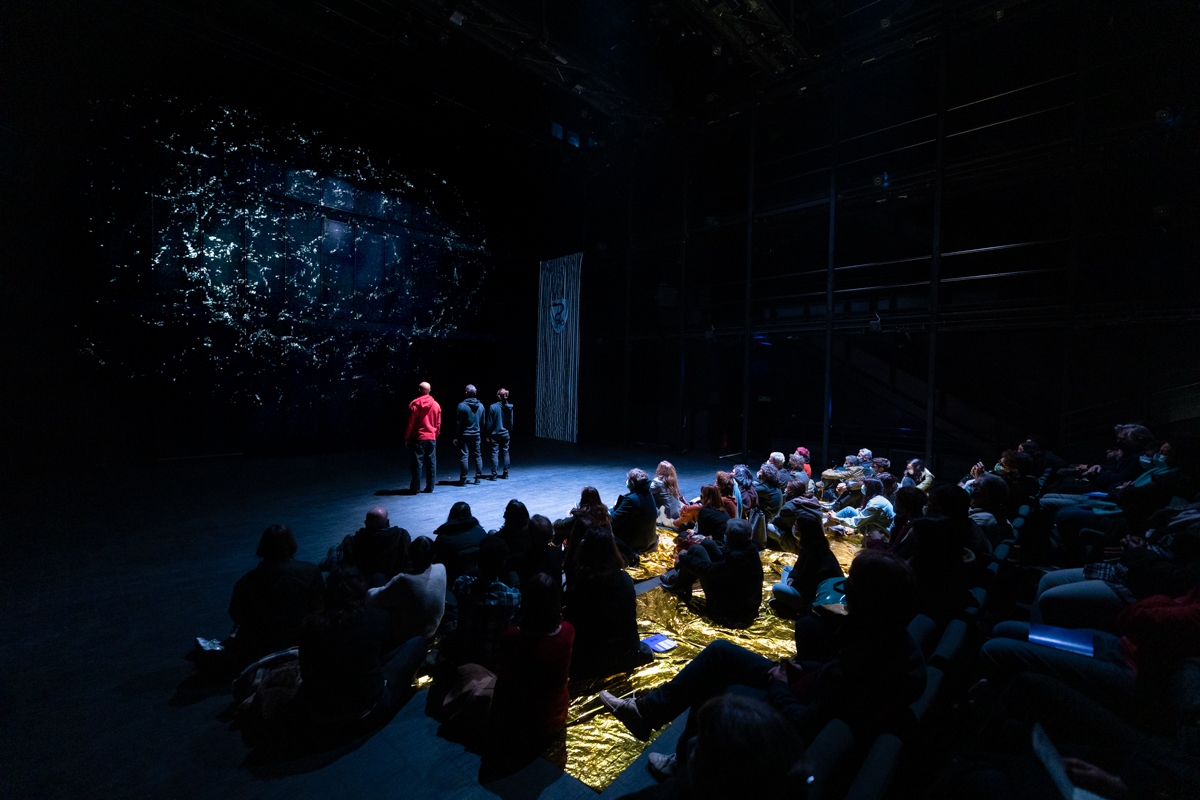 ---
On the programme
6-8pm – AgroParisTech Disputes #2 : Invisible animal – Dorothy Hodgkin Amphi
Synthetic meat, vegetable substitutes for meat… New technologies are presented as solutions to several major issues: livestock farming as a major emitter of greenhouse gases, and the question of animal welfare.
The "French FoodTech" intends to establish itself as a key player in our new eating habits. But is the problem the meat or the factory?
18h45 et 21h30 – Show : La Tempête by Véronique Caye
Theatre, augmented reality – Length: 1 hour 15 mins
8:15 – 8:45 pm – Opening 'Exploring the invisible' – Grand Amphi
Sylvie Retailleau, President of the University of Paris-Saclay, and Pierre-Paul Zalio, President of the ENS Paris-Saclay, launch the event highlighting the importance of the encounter between research, creation and training at the heart of the ENS Paris-Saclay and the University of Paris-Saclay
19h15 and 21h30 – Guitares et canopée by Nicolas Perrin with Alexis Tessier, Tom Mansion and Louis Lalay
21h – Performance – Instabilités by Tristan Menez and Benjamin Le Baron
Length: 30
21h45 – RCO (Radical Choregraphic Object) by Sarah Fdili Alaoui and Jean-Marc Matos
Installations, Projections, Immersive events
Passengers – Guillaume Marmin, the nomadic work of Biennale Némo 2021 (until 22/11) / La Ligne Rouge – Filipe Vilas-Boas / Rêve quantique – Virgile Novarina, Walid Breidi, Labofactory (Jean-Marc Chomaz & Laurent Karst) / La Grande accélération – Florent Di Bartolo & Xavier Hautbois / Homogenitus – Marie-Julie Bourgeois / Scène de lumière – Éric Michel with Gain Scenography / Exhibition of "1% artistique" works with Jean-Marie Appriou, Matali Crasset, Tobias Pils …

---
Visuel © Photo : Igor Siwanowicz / Conception graphique : Arp is Arp