Passengers
Performing Arts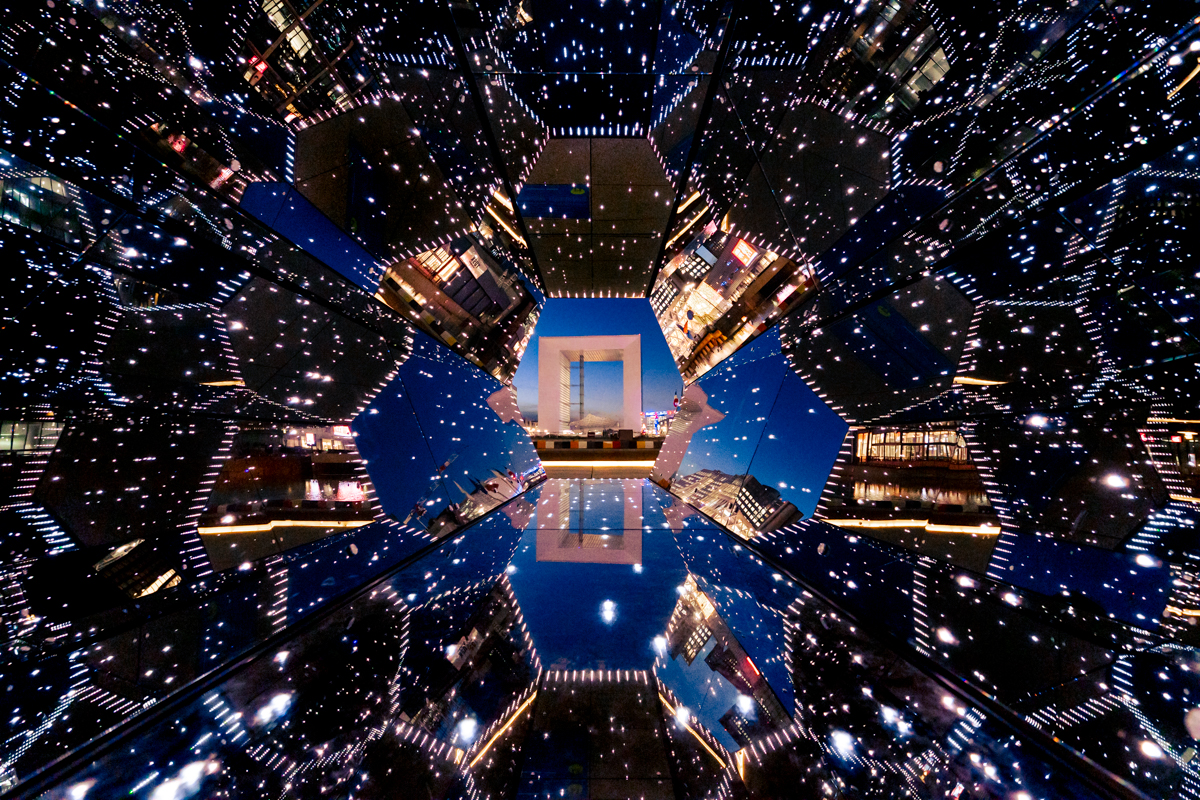 Guillaume Marmin
Passengers
Thursday 25 November 2021
La Défense
Esplanade du Général de Gaulle
92400 Courbevoie
Biennale Némo is now structured in three series: visual arts, arts and sciences, and performing arts. And three movements: the journeys of the travelling work, Guillaume Marmin's Passengers, which will make its way to three locations in the Île-de-France region: CENTQUATRE-PARIS, ENS Paris-Saclay in Essonne, and the La Défense esplanade in Hauts-de-Seine.
November 25 marks the third and final stop for Passengers on the occasion of the Performing Arts series.
New technologies transform us psychologically and physically by changing the way we think, work and travel. They reshape our personal and social bodies, projecting us toward the unknown. Since time immemorial, societies have established rites of passage to mark the crossing of a symbolic or social threshold. Much in the same way, Passengers marks the epochal shift that we are witnessing.
The space inside the piece expands the outside environment from the viewer's perspective; we walk through the work to see their own likeness multiplied infinitely amidst a sea of moving flashes of light.
At Paris La Défense, the work will be presented at Agam Square, adding a new element to the view that stretches from the Arc de Triomphe to Yaacov Agam's fountain and La Grande Arche.
Creation : Guillaume MARMIN
Production : TETRO+A & YAM
Sound creation : Alex AUGIER
In coproduction with : La plateforme Chroniques coordonnée par Seconde Nature et ZINC, la Biennale Némo et le Centquatre-Paris, Stereolux, La Fête des Lumières de Lyon et Lieux publics
With the support of Marfret et Komplexkapharnaüm